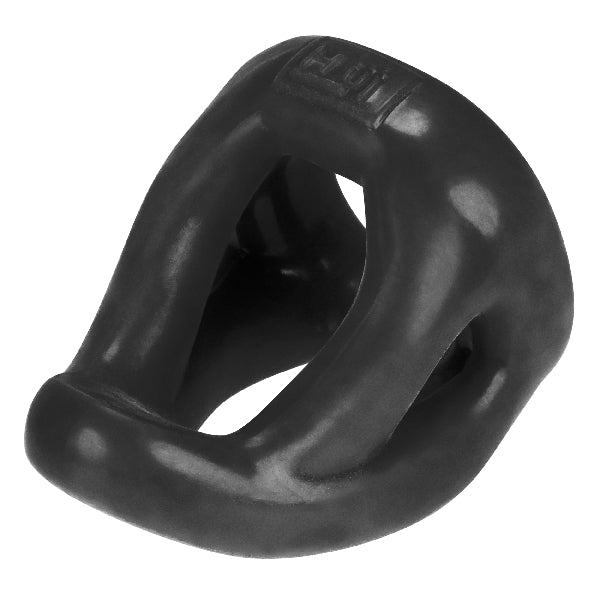 OxBalls
SLINGSHOT 3-ring Teardrop Sling by Hunkyjunk Tar
SLINGSHOT is the best fitting sling we have ever made: it's a hybrid cocksling with a teardrop base...this sling fits because it is shaped to fit you. Each opening is the right size to form ergonomically your shaft and balls—the teardrop shaped base comfortably wraps around the top of your ballsack and tapers back to snugly fit between the legs with a curve up so it rubs your taint.
The ring at the front has a slight dip at the base—this reduces pressure on the sensitive underside of your cock. The side cutouts reduce bulk and weight so this sling will fit all sizes and feel like it's connected in a way no other sling can.
Part of what makes this feel so good is our plus+silicone™ TPR/silicone blend--it feels smooth and warmlike silicone + strong and stretchy like pure TPR.
Hunkyjunk SLINGSHOT for Huj bulges!
MATERIAL AND CARE:
Our plus+silicone TPR/silicone blend: silicone for a smooth and warm feel, TPR for amazing stretch and strength. Phthalate free.
MEASUREMENTS:
TOY DIMENSIONS:
Width: 2"Height: 2.5"
Depth: .75 –2"
Main hole circumference: 3.75"
Shaft hole circumference: 3.5"
Ball hole circumference: 3.5"