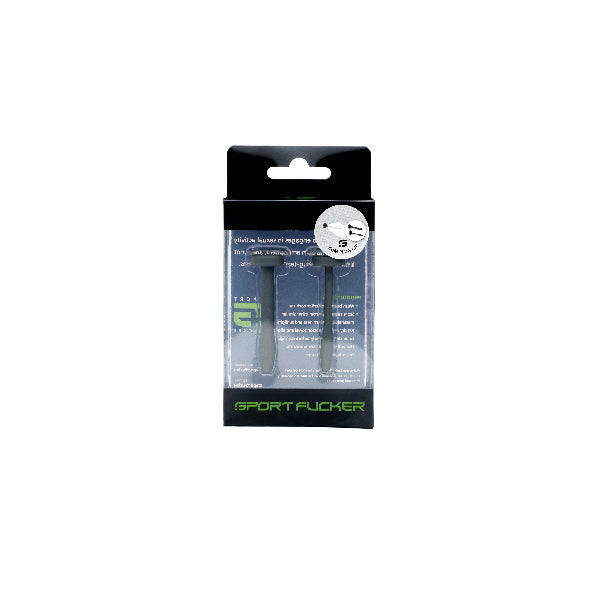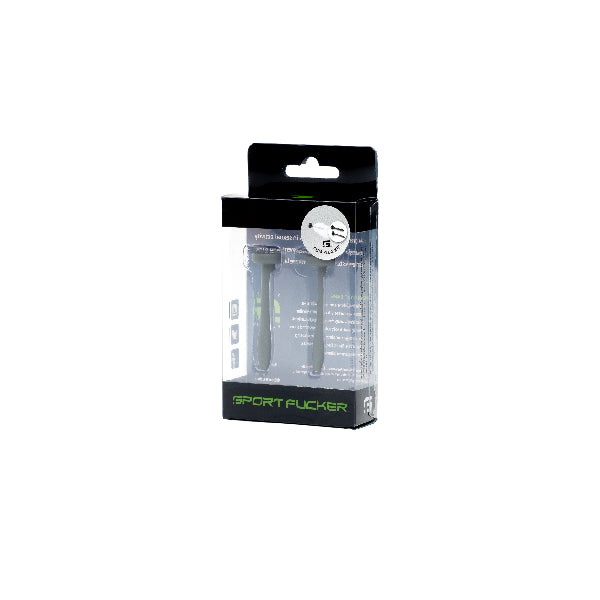 Sport Fucker
Cum Plug Kit Metal
Looking to try to bust your final sex-cherry? Sounding is quickly becoming one of the fastest growing fetishes among men. You already spend half of your free time rubbin' and tuggin' on your best appendage. Why not stimulate it from the inside?
Not into traditional medical play? No problem. With our 100% medical grade premium silicone sounds, your best man and its urethra will thank you! All the metal benefits of an ultra-smooth surface and ability to sterilize without the cold, non-bending attributes of a traditional metal sound. All four styles of Sport Fucker's Sounds come in blue, grey, black and red.
This is the ideal starter kit. It has everything a beginner needs: hallow and flexible core, super-smooth medical-grade silicone, a user friendly insertable length and a large flange for easy grip. This kit comes with two sounds. Both are hollow and allow for piss or cum to pass though. One is thicker than the other, allowing for a progression. Or use one on yourself and one on a friend at the same time. Harness that powerful load and feel the unexplainable pleasure from internal stimulation when you finally shoot.
PRODUCT DIMENSIONS
Thin:
Length: 5.1 cm. (2in.)
Internal hole: 2.25mm. (.1 in.)
Shaft: 4mm. (.16 in.)
Ridge 6.25mm. (.25 in.)
Flange: 15.35mm. (.6 in.)
Thick:
Length: 5.1 cm. (2 in.)
Bump: 8mm. (.35 in.)
Center: 6.35 mm. (.25 in.)
Internal hole: 3.4mm. (.13 in.)
Flange: 15.35mm. (.6 in.)