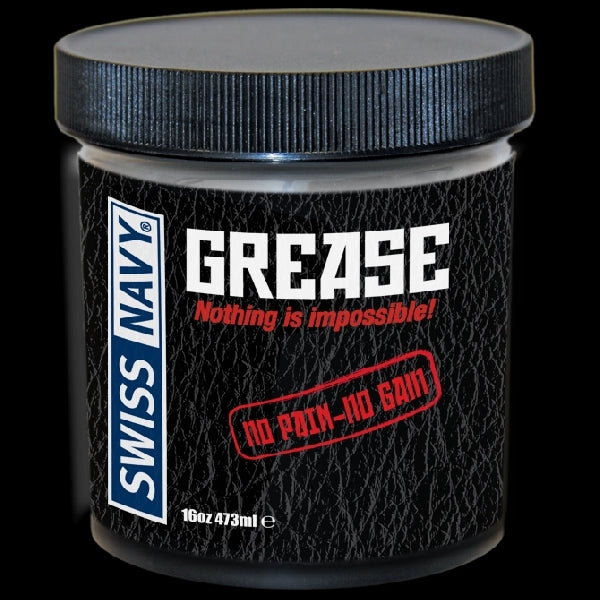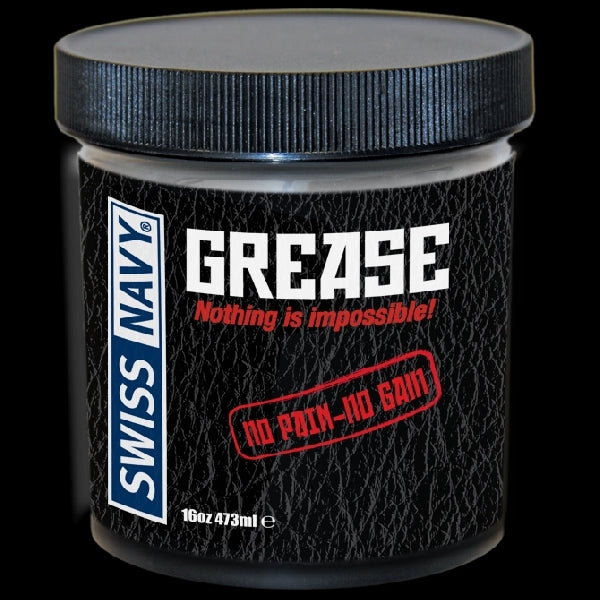 Swiss Navy
Swiss Navy Grease Lubricant 16oz/473ml
GREASE- Original Formula 59 ml tub. Nothing is impossible. An advanced premium lubricant in a tub.
A rich slippery thick oil-based formula that stays where you put it. When using Grease, stretch-ability increases allowing for the deepest penetration possible resulting in more pleasurable and intense sexual play.
This odorless product is not condom compatible.