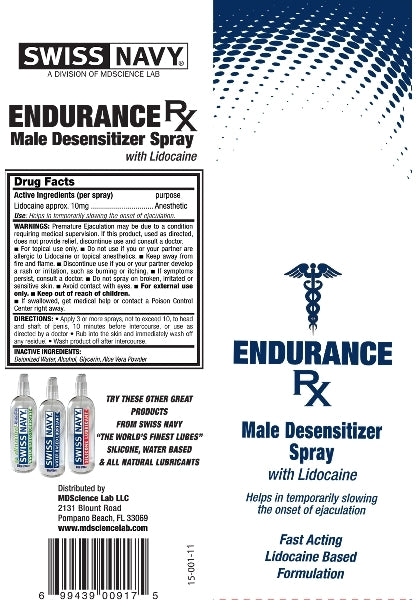 Swiss Navy
Swiss Navy Endurance RX 15ml
Specifically formulated for a man's needs. Designed to create lasting pleasure and satisfaction with increased stamina, heightened pleasure and improved ejaculation control & sensitivity.
Fast Acting
10% Lidocaine
Faster Absorbing
Improved Climax Control
Prolonged Sexual Pleasure
Lasts Longer
Over 200 Sprays
Apply 3 or more sprays, not to exceed 10, to head and shaft of penis, 10 minutes before intercourse, or use as directed by a doctor.
Rub into the skin and immediately wash off any residue. Wash product off after intercourse.